The need-to-know
Dog suitable for owners with some experience
Basic training required
Generally healthy breed
Enjoys active walks
Enjoys one to two hours of walking a day
Small dog
Some drool
Requires grooming every other day
Chatty and vocal dog
Barks and alerts to visitors/anything unusual
Could have issues with unknown dogs but gets along with known dogs
Gets along with other pets with training
May need additional supervision to live with children
Needs a small garden
Can happily live in the city
Can be left occasionally with training
Generally healthy breed
The Australian Terrier dog breed can sometimes develop: 
- Legg-Perthes disease
- Patellar luxation 
- Diabetes mellitus which is a condition where dogs develop very high sugar levels because they do not produce a normal amount of insulin.
 
Priority Kennel Club health schemes and testing: 
None but there are several recommended schemes that the Kennel Club recommends which can be found here.
Key Facts
| | |
| --- | --- |
| Lifespan: | 12-15 years |
| Weight: | 5.4 – 7.3kg |
| Height: | 23 – 28cm |
| Colours: | Red, or various shades of blue with tan.  |
| Size: | Small |
| Kennel Club group: | Terrier |
Ratings
| | |
| --- | --- |
| Family-friendly: | 3/5 |
| Exercise needs: | 4/5 |
| Easy to train: | 3/5 |
| Tolerates being alone: | 2/5 |
| Likes other pets: | 2/5 |
| Energy level: | 5/5 |
| Grooming needs: | 3/5 |
| Shedding: | 1/5 |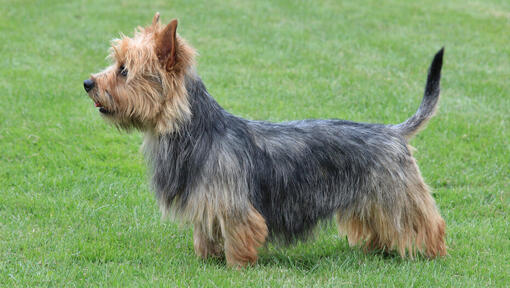 Personality
Friendly and outgoing, the Aussie is keen to please and revels in human contact and praise, and so is generally easy to train – unlike some terriers! They are bonded to their owners and do not like to be left alone. While not an aggressive breed, like many terriers, they will stand their ground if challenged by another dog. This is not a yappy dog but neither is it a quiet one and they will bark if they consider circumstances warrant it - whether or not it is needed!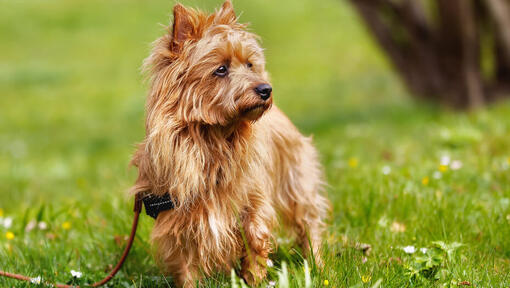 History and Origins
Country of Origin: Australia 
The hardy Australian Terrier dog breed was created in the early 19th century to work in rugged conditions, hunting snakes and rodents on ranches and down gold mines, and being an all-purpose farm dog. The breed was created from a wide combination of terriers imported from northern England and Scotland – including the Dandie Dinmont, Skye, Scottish, Irish and Yorkshire Terriers. The result was this small, shaggy, tenacious little dog, who had its first breed club established in Australia in 1887 and came to the UK around 1933.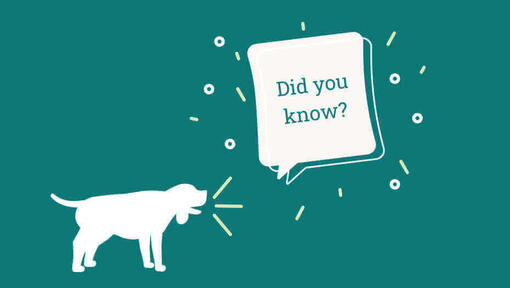 Did you know?
The Australian Terrier is a fearless little dog who would frequently attack and kill poisonous snakes. They developed a strategy of engaging the snake, before then performing a leap, twist and pounce technique to be able to kill the snake from behind and stay out of the way of those highly venomous fangs. 

This terrier is known as Australian's national dog breed! 

They were originally known as Toy, Blue and the Rough-coated Terrier.