Felix Play Tubes
Share a moment of bonding and fun together with our Felix Play Tubes cat treats. Available in a range of irresistible flavours.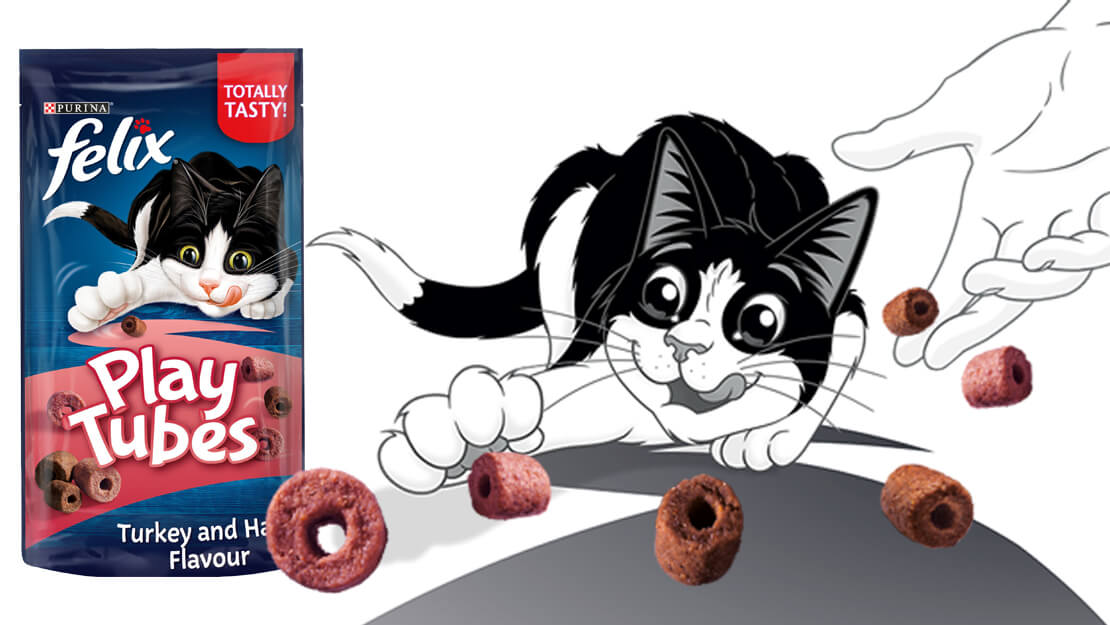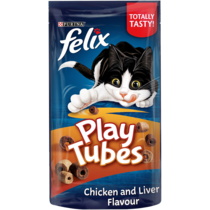 FELIX® Play Tubes Chicken and Liver Cat Treats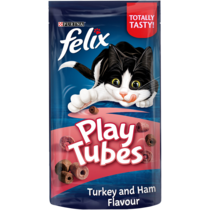 FELIX® Play Tubes Turkey and Ham Cat Treats
Specially crafted with a playful, rolling shape, dual flavours and different sizes, our Felix Play Tubes cat treats are the perfect tasty snack for your feline. Simply grab a treat, toss or roll it on the floor and watch as your cat chases the treat to catch the delicious flavour! Our super playful snacks are available in both Turkey & Ham and Chicken & Liver flavours, so you can choose the best match for your cat's individual taste preferences. Looking for more irresistible Felix cat food and treat recipes? Browse our tasty Goody Bag range for exciting treats in a huge selection of unforgettable flavours!